Man... I had all these Great Ideas about stuff to share, and I made myself a sandwich! And enjoyed it!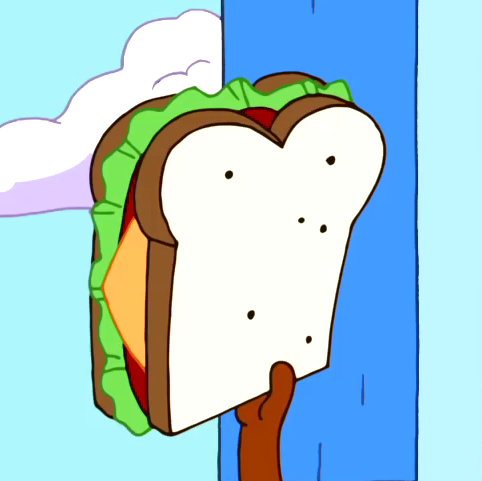 And suddenly... I have hit the wall. More like "the wall hit me."
It was a very good idea for me to stay home from Kotohajime, an event held yearly in Los Angeles's "Little Tokyo," It has always been a day of Holy Obligation for my wife and me, but when I got off the bed into the wheelchair for the first time this morning, I knew that I wasn't going, and the way I feel now just says to me... Good choice.
My wife is going
for
us. It is always a very magical show.
Paid some bills, connected my phone to an iMachine so it could charge & stuff. Gotta have myself some medicinal herb, yum yum (also gotta remember to have the last of the Pop-tart
after
the yummy yummy herbs... Not before, yuck). After concluding the Afternoon Herbage, pick up my iPhone and go to bed. Listen to some favorite cartoons, maybe... Ones that make me smile. And if I'm lucky, maybe even...
Laugh